Halloween is almost here, but not everyone out there is a cosplayer. Well here's a list of one item costumes, saving you money on the full getup, but each has a secondary use so you can get the most bang for your buck after Halloween is over.
Someone messing with your dog? This wig is invaluable in seeking justice. Inspired by the Fortnite skin, which was inspired by John Wick, which was inspired by Old Yeller (maybe, you don't know, man.) No animals were harmed in the making of this wig, probably.
Primary Use: Owning default skins. (People without costumes) Also, Emotes.
Secondary Use: You're a lover, not a fighter. Violent revenge isn't really your thing, and nobody messes with your dog, because you're more a cat person. You can always cut off the bottom of the beard and become mustachioed Fez from that 70's show.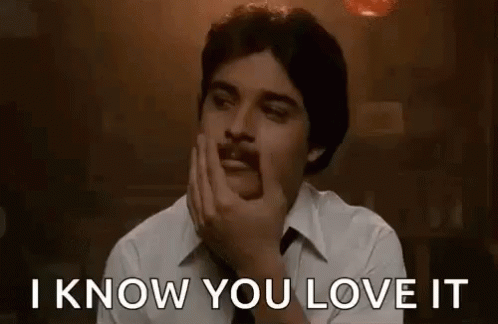 Netflix turned you into a zombie? There's a cure! Wait… no, made it worse. This is officially licensed by the umbrella corporation, which means it will probably destroy civilization as we know it. But all corporations do that so its really no big deal.
Primary Use: Standing around the punch bowl and pretending to experiment.
Secondary Use: Leaving parties early by getting kicked out for doing the above.
Strike fear into the heart of vegans, confuse rednecks, and show your love for the Burger of the day. The quickest way to a man's heart is through his stomach, and Beefsquatch messily devoured his way into ours. Though he's no longer on the air for being too hot for TV, Beefsquatch will forever live on in our hearts. The mouth is covered to protect the wearer from jalapenos and kitty litter. (Nothing a pair of scissors wont fix.)
Primary Use: BEEFSQUATCH! nomnomnom
Secondary Use: New year, new me.
This slideshow requires JavaScript.
Step 1: Find a house that gives out candy per person.
Step 2: Get multiple tiny people, preferably superheroes, put all of them on your shoulders with their own bags of candy.
Step 3: Profit… and diabetes.
Primary Use: See above
Secondary Use: Pretending to have friends.

Some of us prefer our literature to be written by six fingers. Not every show gets the number of seasons it deserves. But you can continue the Gravity Falls legacy of weirdness by donning the cap of Dipper. The rest of the outfit is totally optional, just say its from your fanfic.
Primary Use: Portraying the protagonist from the most underrated show of all time.
Secondary Use: Blocking the sun and stuff, cause its a hat. Life hack: Turn it backwards to catch Pokemon. (Blue Version only.)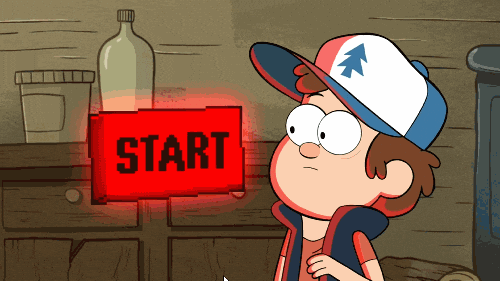 Maybe you prefer the Strange to the weird. If you don't know the difference, than you should probably talk to the Doctor. If you can't afford health insurance, just become a Doctor, but if you can't afford a PhD, just get this and pretend to be a Doctor. Probably isn't totally illegal.
Primary Use: Looking like Benedict Cumberbatch while making cryptic prophecies.
Secondary Use: It's Morphing time!
10,000 years can give you such a crick in the neck. Especially if you've gained demonic power and are overflowing with seething hatred. Why grind for your legendary weapon when you can just buy it at the auction house? Illidan Stormrage definitely won't find you.* He's got a blindfold on.
Primary Use: Pretending you're a real cosplayer at Blizzcon.
Secondary Use: Really big letter opener.
*He'll definitely find you
Not really a morning person? Want your coffee before you disintegrate people? Well now you can have both. Of course coffee isn't the only thing that you can put in it. It is the season for pumpkin spice lates, but you can also put in candy, chips, the blood of your enemies, whatever snack strikes your fancy.
Primary Use: Punching Infinity War Spoilers in the face.
Secondary Use: Um, Its also a cup. Literally like, built into the costume.

Shuri wears these beads throughout Black Panther, even after multiple wardrobe changes. Black goes with everything, so the rest of the outfit is totally optional. The quality on these are legit, Shuri would be proud.
Primary Use: Walking around the party looking for people with fake blood and "healing them"
Secondary Use: Massage beads, they actually work surprisingly pretty well. Maybe they do have healing properties.
Tertiary Use: Because Shuri always likes extra features – you can also just go around looking for people in sandals and start doing this: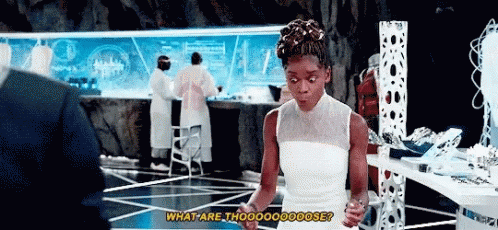 There will never be any costumed event without a Deadpool. Wherever there are costumes, he will be there. Wherever there are serious fans wanting to roleplay, he will be there. Wherever there are Chimichangas, he will be there. You cannot escape the Deadpool. Your fourth walls will be broken, resistance is futile, your fandom will be assimilated. So why not join them?
Primary Use: Crashing every other universe in a ridiculous crossover filled with lewd jokes and dances.
Secondary Use: Being canonically accurate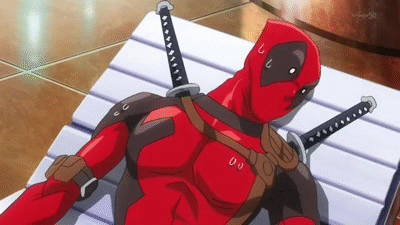 Let the shenanigans commence at Toynk.com
Like and Comment if you enjoyed this content
Happy Halloween!
Until next time,
GG – Dan